Kim Kardashian Wears Sheer Dress Over Briefs and Bra, Seems Determined to Deplete the World's Supply of This Outfit
Kim Kardashian West, 34, who announced her pregnancy May 31, and shows no sign of slowing down on the personal style front. You thought maybe she would retire her latex dresses, plunging bodysuits and sheer sheaths for something more sensible and mumsy in her maternity phase? Think again.
Marc Piasecki/Getty

For her latest head-turning look, the star selected a black turtleneck gown made entirely of a large open-weave crochet material. Underneath, she sported a black triangle bra and high-waisted briefs, which appeared to have several different mechanisms working in sync. Her signature bronze glow and nude lip completed the ensemble, which she wore to a Daily Mail yacht party.
RELATED PHOTOS: Sheer madness! 21 of Kim Kardashian's most memorably revealing moments
Many moms-to-be say they just want to feel like themselves when they're pregnant, and nothing could be more "Kim Kardashian" than a skin-baring, high-waisted panty underneath a completely see-through dress. She's been wearing some variation on the look since at least 2013, including the weeks-long streak she went on in 2014, and then there was this situation, and how could we forget these leggings, and of course there was the CFDA Awards…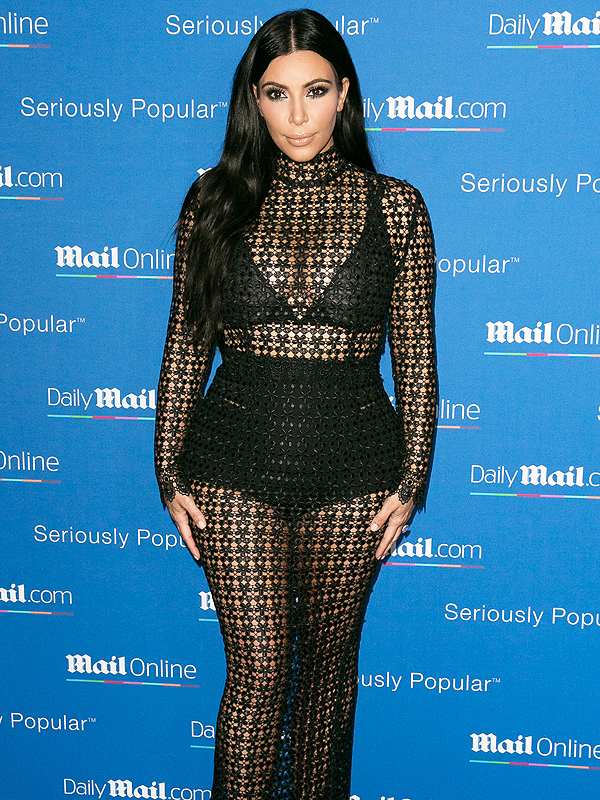 Marc Piasecki/Getty
At this point, we have to assume it's some kind of personal, self-imposed challenge for her to wear every possible transparent dress over a briefs-and-panty set in the universe, but maybe there's another explanation we're totally missing.
Any guesses?
–Alex Apatoff
RELATED VIDEO: Kim Kardashian Channels Beyonce at the Met Gala?