Colin Farrell, Matt Bomer and More Star in Summer Ad Campaigns So Hot, They'll Burn Your Eyeballs
Thought your disgusting, humid subway commute was as steamy as your Tuesday was going to get? We've got good news for you. Colin Farrell, Matt Bomer and more super-hot stars are in just-released ad campaigns that (warning) may make your glasses fog up.
Mario Testino/Burberry
For Burberry's Fall/Winter 2015 campaign, the London-based label sought out rock 'n' roll royalty. Ella Richards, the granddaughter of Rolling Stones legend Keith Richards, makes her Burberry modeling debut in the Mario Testino-shot ads. But Richards isn't the only starlet to appear in the colorful ads. Holliday Grainger, Tom Odell and the band Hidden Charms also are first-time Burberry models. (We're not jealous. Especially not if they got to take the coats home with them. Not at all.)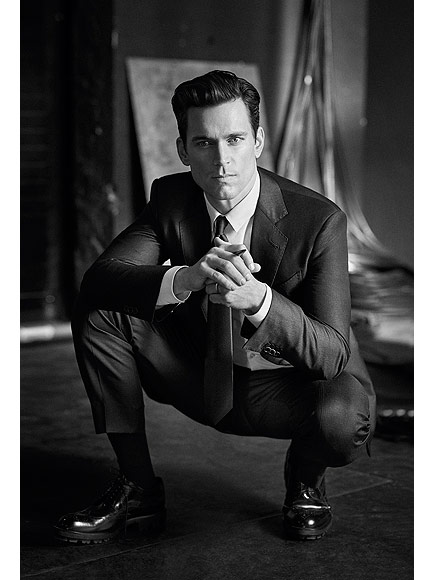 John Balsom/Giorgio Armani
Giorgio Armani just released its Made to Measure campaign with Hollywood's favorite men, including Matt Bomer, Dan Stevens and Chen Kun, and the photos are almost too good. In the seductive campaign, shot by John Balsom, the designer was keen on conveying the connection between the fashion and entertainment industries, which is why he tapped three actors from all parts of the globe.
"The first tuxedo I ever purchased was Armani. To me, the name has always been synonymous with class, sophistication, and style," Bomer said in a statement. "I'm incredibly honored to represent the Made to Measure line at this landmark moment in the label's history."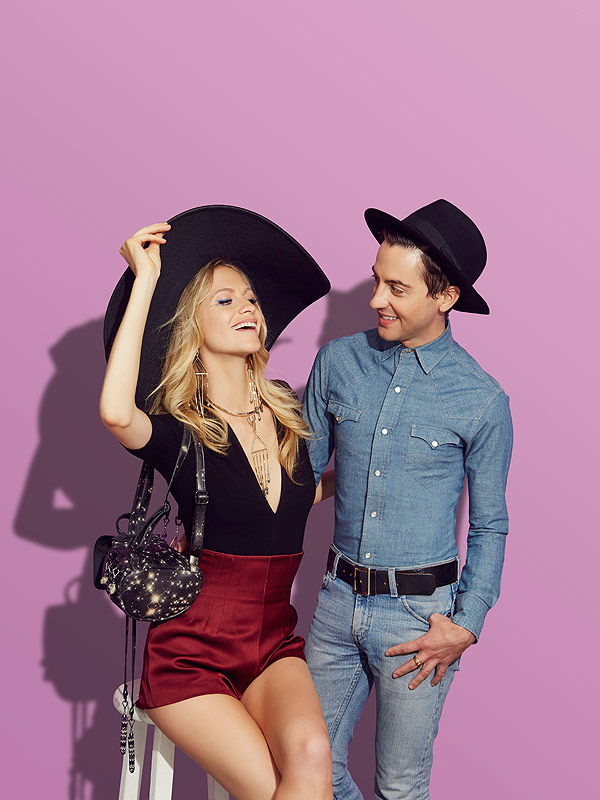 Courtesy Target
Target recently announced its latest designer collaboration with Eddie Borgo — and now it's previewing the pieces soon to be in stores! Model Poppy Delevingne (Cara's older sister) appears in the colorful, '60s- and '70s-inspired ads, showing off the the collection's fun, festive jewelry, clutches and bags for summer. To nab a piece before it sells out, head to Target beginning July 12.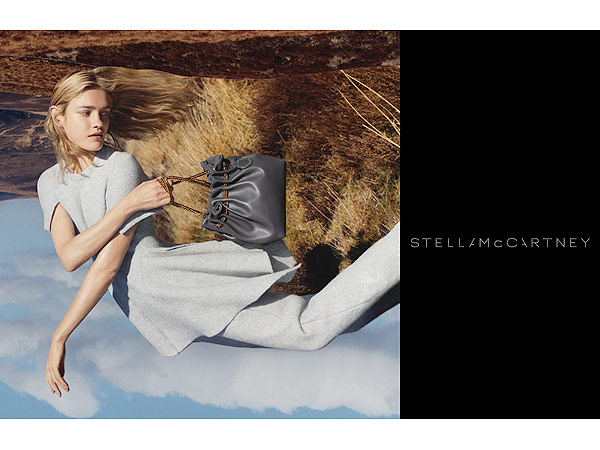 John Balsom/Giorgio Armani
Model Natalia Vodianova helps British designer Stella McCartney tell a story about the "natural beauty of Scotland's landscape" in McCartney's Winter 2015 ads, shot by photographer Harley Weir. But this isn't the first time the supermodel fronted the designer's collections. In fact, it's her eighth debut!
"The collection, Natalia, the place, the mood, the team — it all felt very natural working there together, we had a lot of fun in Scotland," McCartney said in a statement.
RELATED PHOTOS: Obsessed or Hot Mess?
First it was Cher. And then Willow Smith joined in on the fun. Now Marc Jacobs has tapped actress Debi Mazar as the newest face of Marc Jacobs for its Fall 2015 collection, which was shot by fashion photographer David Sims. We're taking bets on who's next.
And finally, True Detective star Colin Farrell sizzles in a brand-new, behind-the-scenes video for Dolce & Gabbana's newest fragrance. (He's a face of the brand!) Believe us when we say the sultry short film will have you fully understanding the meaning of "Intenso."
Have a favorite image from the roundup? What do you think of Colin Farrell's behind-the-scenes ad? Share below!
–Sarah Kinonen
Follow @sarahkinonen