Model Nina Agdal's Baseball Game Must-Have -- 'Mints for Beer Breath'
What happens when you put a Sports Illustrated model and a pro baseball player in the same room? They get competitive. Swimsuit model Nina Agdal and Washington Nationals star, Bryce Harper, teamed up for New Era's latest All-Star Game cap campaign, going head-to-head in a number of competitions that tested their endurance — and the pranksters had a lot of fun along the way.
Courtesy New Era
"When I met Bryce he was very proper and polite but by the end of the day we were buddies spitting sun flower seeds at each other and blowing bubble gum bubbles, which he was actually better at than me — that's surprising," Agdal tells PEOPLE adding that the duo had fun "gearing each other up with sarcastic comments."
Adds Harper: "I had a blast working with Nina on the shoot. I'd say the funniest part of the shoot was when I bested her in a 'walk off,' Zoolander style. The whole crew and Nina were all laughing. Anytime a baseball player can beat a supermodel at her own game, it's pretty funny. I guess you'd say Nina won, as she ended up with the hat, but it was close. We had some good battles. Hope everyone enjoys the spot, as much as we did shooting it."
RELATED PHOTOS: Stars Sexy Swimsuit Snaps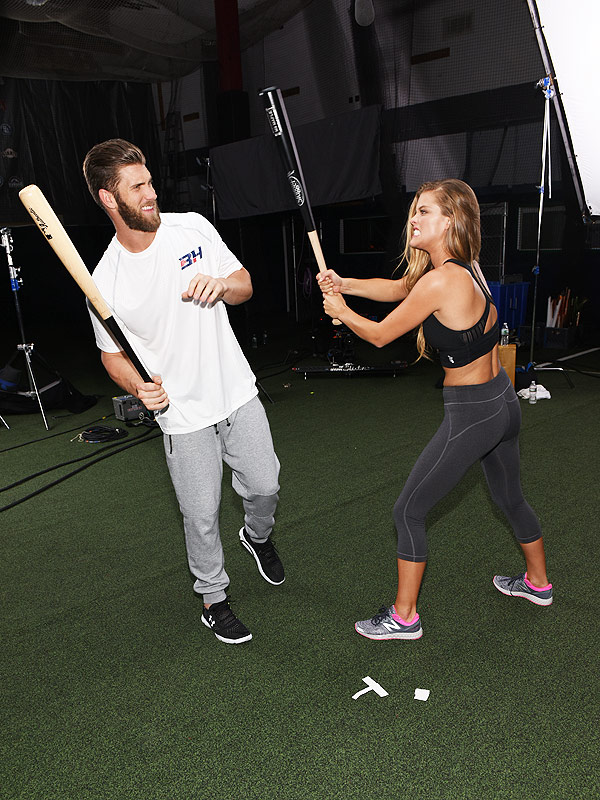 Courtesy New Era
While there was no music playing on set, Nina says her swing song for a walk "at bat" would definitely be Kendrick Lamar's "B**tch, Don't Kill My Vibe."
And when she's watching a game from the stands, the 2014 SI cover girl likes to be comfortable. "I like a pair of jeans, either sneakers or a pointy heel for the more fancy events, a sports tee and a cap on backwards," she tells PEOPLE, adding that she packs the basics in her purse: "Lip balm, passport, credit cards and mints for the beer breath."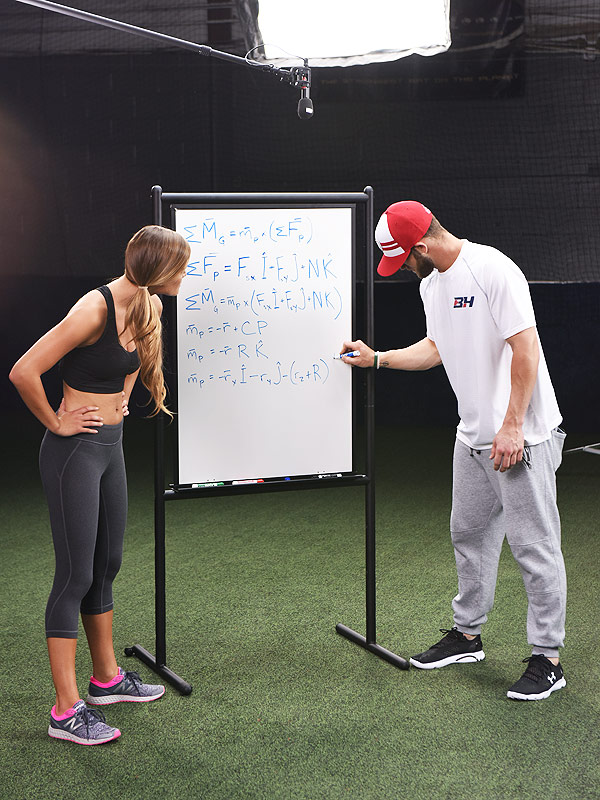 Courtesy New Era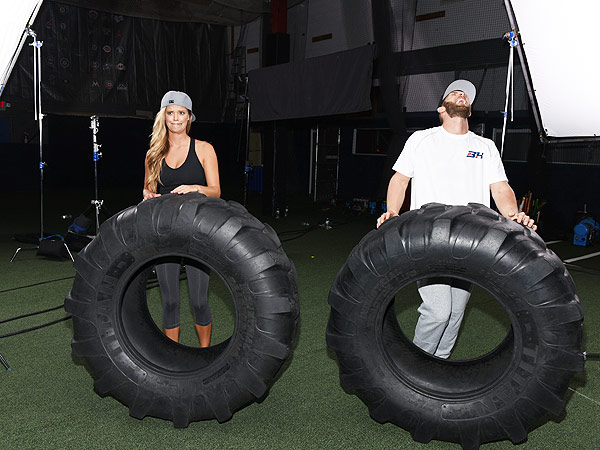 Courtesy New Era
Watch the promo clip below for the 2015 All Star cap below! What do you think of the ads? Are they giving you the urge to go to a baseball game? Sound off in the comments!
–Brittany Talarico