Under-$30 Spring Must-Haves Every New Yorker Needs
Raise your hand if you're ready to kick your winter boots to the curb. Seriously, though. It's about time New York weather took the leap towards spring temps, because we're pretty much over the cold. And, as much as the next season seems like it's never going to arrive (especially when it's snowing outside), we're praying that it's only a day (or two) away.

In preparation for sunny days to come — and all the giddiness that goes with springtime in NYC — we've compiled a list of seasonally appropriate essentials every New Yorker will love (and want!). Forget the days of apartment-dwelling. During the warmer months, the city is your playground — and these 30 affordable goods (hello, they're all under $30!) are guaranteed to make things even more fun.


Perfect for layering underneath a leather or jean jacket.
Did your skin take a hard hit this winter? Scrub away the seasonal remnants before the beach days begin.
Because the inside of your apartment deserves a little splash of greenery.
Easy to walk (and breathe) in.
Be prepared for April showers in the most stylish way possible.
Say goodbye to scarves and gloves. The only accessory you need this spring is a good pair of sunglasses.
A practical pastel bag that can take you from day to night.
Wrap it up on chillier days with a cozy (yet lightweight) scarf.
A denim jacket with a DIY flair.
Spritz yourself (it's refreshing!).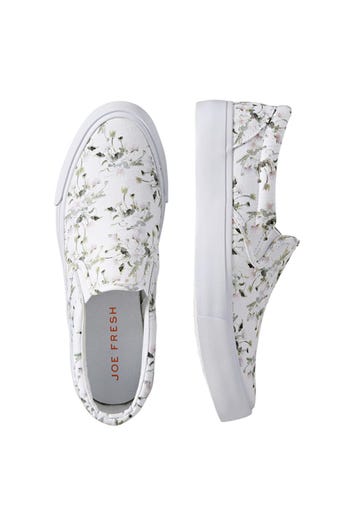 Cute florals for your feet.
Hey, Sporty Spice!
Pretty in pink — how seasonally appropriate.
Rainy days call for a sleek trench.
Island dreaming...
Put a bib on it!
Everyone needs a little Stella in their life — tennis players included.
Faded wash and intentional rips — we approve.
This glass has "sunny Saturday" written all over it.
For kissable lips!
New season, new you. The best way to keep track of your adventures and travels.
Let it grow, let it groooow.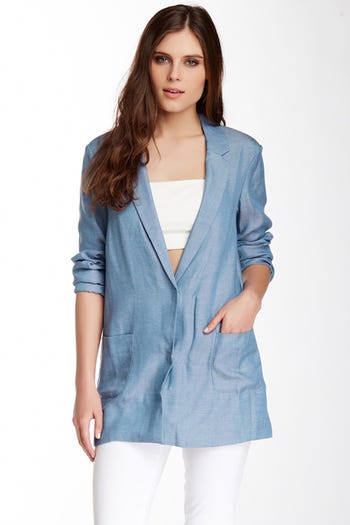 If it's not oversized, we're not interested.
All white, all day.
Because sunny days = harmful rays. Lather up!

Kiehl's Activated Sun Protector Sunscreen Aqua Lotion For Face & Body Broad Spectrum SPF 30, $29, available at Kiehl's.
Reconnect with your inner self.

The Yoga Journal, $16.99, available at ModCloth.
Brighten up your bathroom with some citrus soaps.
We're head over heels for these mules.
Adding a printed bomber to our wish list, STAT.
A fashion-savvy way to stay hydrated.
Like what you see?How about some more R29 goodness, right here?
16 Totally Insane NYC Dishes You Need To Try
7 Things To STOP Wasting Your Money On
New York's LGBT Groups Deserve So Much Better Than This