Lori Loughlin Deletes Her Social Media Accounts Amid College Admissions Bribery Case!
Lori Loughlin just went dark on social media.
In case you missed it, the Fuller House star is one of at least 40 others who have been charged in a massive bribery scam involving elite colleges in the United States. The charges extend to her husband Mossimo Giannulli, along with Desperate Housewives alum Felicity Huffman for her involvement.
The shocking news of the scandal came out of Boston on Tuesday morning, followed by a press conference held by the U.S. Attorney's office and FBI that explained the case in length. Both actresses have been charged with with conspiracy to commit mail fraud and honest services fraud.
Related: Aaron Carter Says He 'Would Punch' Wade Robson Over MJ Abuse Claims
Sources at The Blast confirm that there is currently a warrant out for Loughlin's arrest, so it makes sense that'd she want to stay off of social media and lay low right now. She's apparently on her way to Los Angeles from Canada and is seeking safe passage once at LAX.
Both her Instagram and Twitter profiles have been deactivated, as evidenced (below):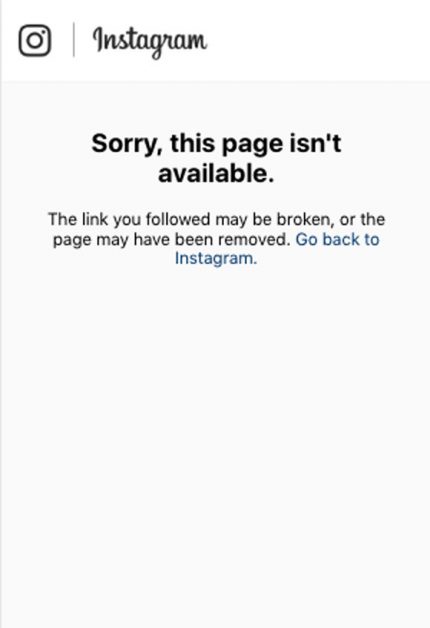 The 54-year-old actress has not made any comments yet regarding the situation. And although she has gone dark on her millions of followers, her daughter Olivia Jade is still live on her social channels, including YouTube.
For those who may not know, the actress' 19-year-old offspring is actually an influencer and runs her own vlog account dedicated to her following her life, makeup tips, and fashion.
Ironically enough, you can watch her spilling the tea on the best parts of her college experience HERE .
The young star's online presence seems to be her primary focus, instead of the quality education her mother allegedly acquired for her with $500,000.
One Twitter user was quick to point that part out, and did so using a clip snagged from one of Olivia's old videos with her momma by her side (below):
we been knew Aunt Becky pic.twitter.com/80j11vzvhY

— neff ☆ (@theneffdiaries) March 12, 2019
Perezcious readers, you can't deny how crazy this all sounds! Truly something out of a blockbuster movie.
Comedian Danny Pellegrino chimed in with some hilariously savage commentary of his own by retweeting a slew of Huffman's old tweets that really didn't age well considering the current situation.
Like this one (below), where she makes it clear that she's winging it at life:
Aren't we all just winging it? Life, motherhood, eyeliner… pic.twitter.com/R95jqSTxz2

— Felicity Huffman (@FelicityHuffman) January 12, 2019
And these next few tweets by William H. Macy's wife (below) that really need no explanation:
I love being a mom… except when the kids are around.