Titanfall launched in 2014 and lacked a single player campaign, however, developer Respawn Entertainment is changing that with the sequel, Titanfall 2.
Art director Joel Emsli in an interview with MCVUK stated that the team worked hard on the campaign to make sure it wasn't just tacked on.
"We haven't just tacked single player on," said Emsli. "We weren't out to just go down a check list that Titanfall 2 needed. It was a conscious effort by a team that has a pedigree of doing single player in the past. It's not normal to start as a multiplayer game then build single player off that; normally it works the other way around. Even for us, that was new.
"Bringing the mechanics of Titanfall's multiplayer into a single player environment with a narrative and telling the story properly while also not hamstringing players – that was incredible challenging to do.
"The design team had to come at it in an entirely new way. They had to rethink how they would design the game. We have also taken multiplayer and evolved the hell out of it – really tightening the screws and making sure the pacing is right. The first game was incredibly kinetic to the point that players became fatigued playing it. Balancing that all out in multiplayer was a challenge.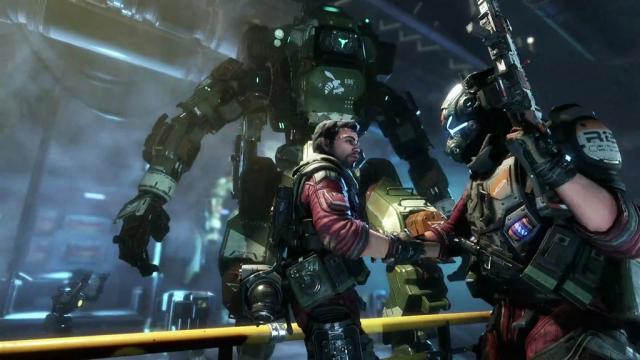 "Single player has an awesome story and all the main Titanfall mechanics, but where we can introduce multiplayer elements," he added. "It's a great place for players to cut their teeth on multiplayer mechanics in a narrative environment with a lot of cool stuff to do. You can then hop into multiplayer with all this knowledge understanding the Titan types and all the core mechanics.
"Every single level in single player is a completely new experience. It would have been very easy to simply take multiplayer and throw it on a rail shooter and get it done – put crazy moments in there but it ended up absolutely not being that at all. It seems that every level has something new to offer mechanically that you can experience. It changes it up so much."
Titanfall 2 releases for the PlayStation 4, Xbox One and Windows PC worldwide on October 28.
A life-long and avid gamer, William D'Angelo was first introduced to VGChartz in 2007. After years of supporting the site, he was brought on in 2010 as a junior analyst, working his way up to lead analyst in 2012. He has expanded his involvement in the gaming community by producing content on his own YouTube channel and Twitch channel dedicated to gaming Let's Plays and tutorials. You can contact the author at wdangelo@vgchartz.com or on Twitter @TrunksWD.
Full Article - http://www.vgchartz.com/article/266122/respawn-titanfall-2-single-player-wasnt-just-tacked-on/