Kaytranada's <i>99.9%</i> Wins 2016 Polaris Music Prize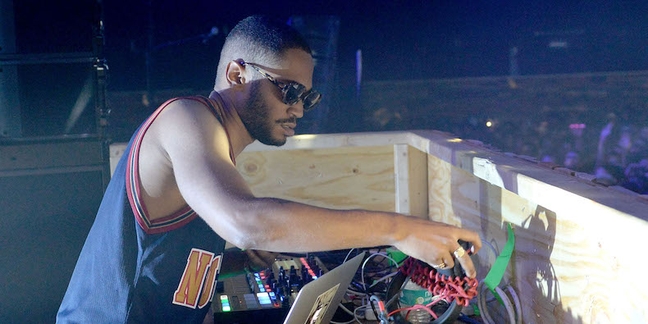 Kaytranada has won the 2016 Polaris Music Prize, which honors the year's best album by a Canadian artist. (The honor comes with a $50,000 check.) 99.9% won over albums by Grimes, Carly Rae Jepsen, White Lung, and others. Find the full shortlist below. "Wow, this is amazing," he said to start his acceptance speech. "Unbelievable moment right now." Tonight's gala featured performances from Carly Rae Jepsen, White Lung, Jessy Lanza, U.S. Girls, Black Mountain, and others.
Black Mountain's IV
Basia Bulat's Good Advice
Grimes' Art Angels
Carly Rae Jepsen's E•MO•TION
Kaytranada's 99.9%
Jessy Lanza's Oh No
PUP's The Dream Is Over
Andy Shauf's The Party
U.S. Girls' Half Free
White Lung's Paradise
Last year's award went to Buffy Sainte-Marie for her album Power in the Blood. (This year, she presented the award to Kaytranada.) Previous winners include Godspeed You! Black Emperor, Feist, Tanya Tagaq, Fucked Up, Caribou, Arcade Fire, and Owen Pallett.

Watch Kaytranada's episode of Pitchfork.tv's "Over/Under":